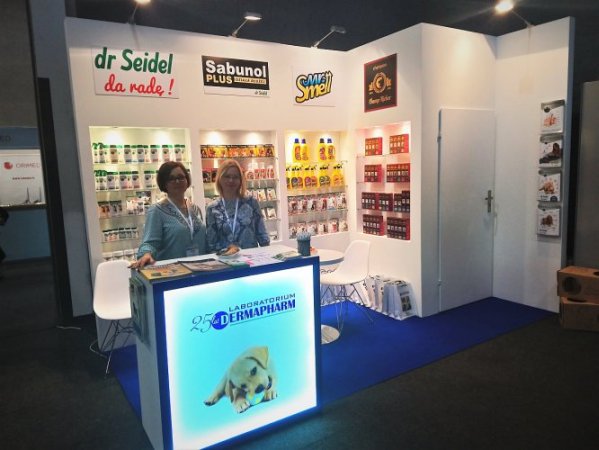 November 19, 2019
Last weekend, from 15th to 17th November, we participated in the 27th International Congress of Small Animal Veterinary Medicine held by the Association of Veterinary Surgeons. :) The congress t...
Read more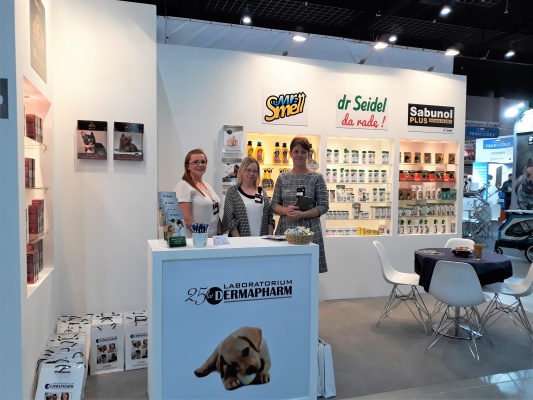 September 18, 2019
Thank you for being with us at PET EXPO in Bydgoszcz from 13th to 15th September 2019. :) We are glad that you visited our stall and could learn about our brands and products. We hope that you had...
Read more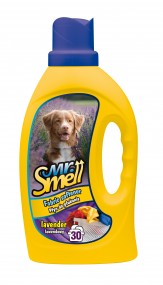 July 19, 2019
Mr. Smell Lavender scented fabric softener – concentrated liquid for beds, beddings, clothes and soft toys.
Read more
Dogs have also been reported to benefit from expo-sure to certain odors. Dogs housed in a rescue shelterresponded to the introduction of diffused lavenderand, to a lesser extent, chamomi...
read more
Laboratorium Dermapharm in numbers
40
countries with our products
Our Foundation:
Initiates scientific research in the field of welfare, dietetics and care of companion animals.
1
Supports
the development of therapy and education based on human-animal interactions.
3
Promotes
modern guidelines for nutrition, care and raising of companion animals.
2
Tests
the effectiveness and quality of products for animals.
4
Cooperates
with national and EU authorities for legal regulations on companion animals.
We produce private labels.
Would you like to cooperate with us?
Contact us.